In 2021, they celebrated their 25th anniversary: Thebalux. During that time, the company has grown to be an international brand of high-quality bathroom furniture. From sinks to mirrors, Thebalux makes sure that your bathroom has a luxurious feel. And high quality requires a solid production process, one that we proudly perform in China.
Reliability, continuity and product development
To produce high-quality products that require design and knowledge, you need the right supplier. But finding the perfect one can be a challenge, especially in Asia. Jeroen Hoetink, owner of Thebalux, says: "before our collaboration with We R Asia, we already produced some things in Asia through multiple agents. We soon realised that it is crucial to know with whom you are doing business. With We R Asia as our partner we found the right suppliers, and together with them we can ensure reliability and continuity in our relationship."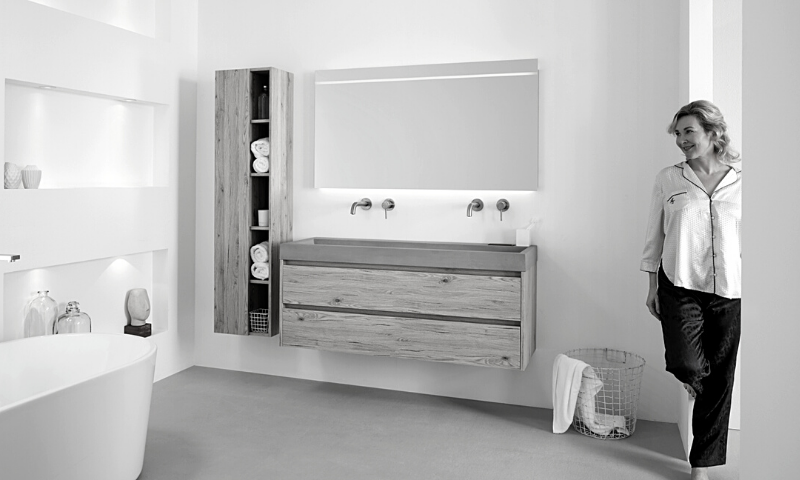 Next to being the link between Thebalux and the supplier in China, We R Asia helps with product development: "we can communicate our wishes to We R Asia, and the project managers really think together with us about our products. How we can develop them further, but also which new products we could source. With local teams in Asia, the quality of our products is also continuously ensured."
Producing in Asia with We R Asia
When you cannot visit your factory in Asia yourself, it is important to have a local partner. Jeroen: "with We R Asia, we know what our suppliers in Asia can do, and they are willing to go the extra mile. But if things do not go according to plan, there is always a fitting back-up because We R Asia did the research. Because of the trust we have in our production in Asia, we have the freedom to develop new products. The experience that We R Asia has in China, Vietnam and India helps enormously with this."