Wanneer je als Europees bedrijf je productie in Azië onder wil brengen, kun je een aantal obstakels ervaren. We R Asia is gelukkig sinds 2007 gespecialiseerd in het uitbesteden van productie in Azië voor onze Europese klanten. We zijn er voor klanten die een geheel uniek product in een hoeveelheid van 500 á 1.000 stuks willen laten maken. Of dat nou sportattributen of industriële onderdelen zijn, we kennen de juiste leverancier. Vanuit onze vestiging in Nederland én onze vestigingen in China en Vietnam verzorgen we je volledige productie. Van het sample proces tot aan de import en levering bij de door jou gewenste locatie.
We have years of experience and local presence with our office in China, and in Vietnam since 2020. As a result, we can connect your firm with the best possible suppliers, ensuring delivery of a reliable and high-quality product—for a great price! In working with us, you just have to focus on the things you like to do. We take care of the production process.
Want to know more about our
procedures
? Or do you want to know what we can do for you? Feel free to
contact

 m
et ons op!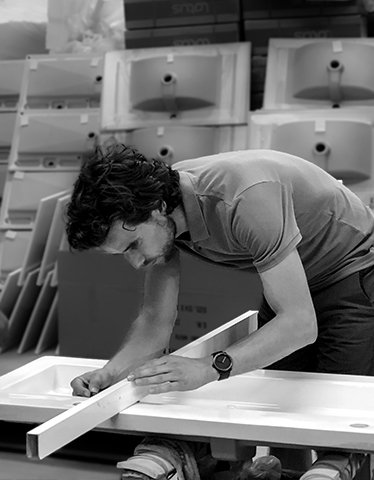 "We develop customized quality products supported by our colleagues in Asia." Open and honest communication Complete responsibility during the production process High-quality custom made products A responsible manufacturing process
Our mission is to spread awareness around the impact of manufacturing on society and the environment, whilst giving everyone the opportunity to sustainably produce consumer and industrial goods in Asia.  
We believe that every entrepreneur that has the chance to outsource within Europe, should manufacture in Europe. However, in the case that this isn't possible, we'll help you sustainably manufacture a quality product from Asia.
As a guideline we keep Sustainable Development Goals 3, 8, 9 and 12 in mind.